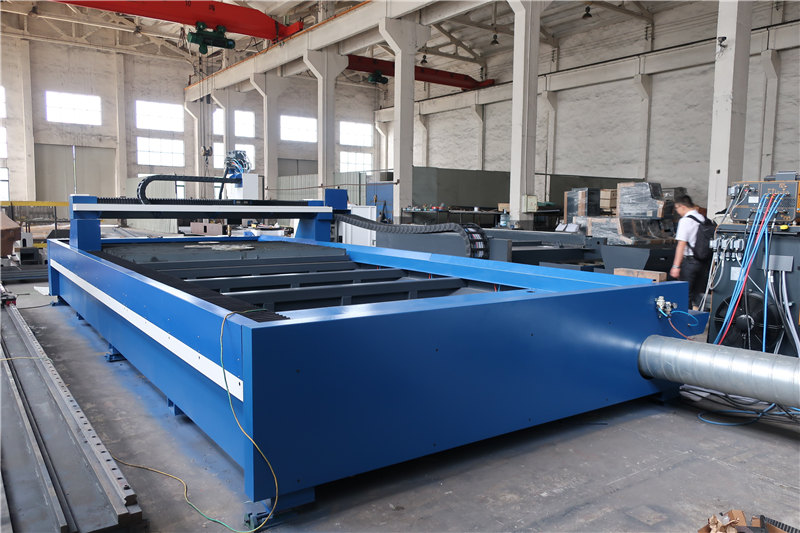 Gilaraw nga Deskripsyon sa Produkto
---
| | | | |
| --- | --- | --- | --- |
| Numero sa Modelo: | GSII-PS2020-PMAX-105A | Gahum sa Plasma: | Hypertherm Powermax105 USA |
| Type nga Gantry: | Lamesa | Epektibo nga Pagputol nga Lugar (Length): | 2200 X 20800mm |
| Servo Motor: | Gisuportahan sa Software ang HPRXD Ug Tinuod nga Hole | Mga keyword: | CNC Flame Plasma Cutting Machine |
Desktop Table Type CNC Plasma and Flame Cutting Machine 2200 x 20800mm
Paglaraw sa Produkto
Ang portable cnc flame cutting machine mahimong ma-program aron maputol ang bisan unsang mga bahin sa porma sa eroplano nga gilangkuban sa beeline ug arc, nga parehas sa daghang mga makina nga pagputol sa gantry. Gisangkapan kini sa usa ka 5.7 pulgada nga LED nga adunay dinamiko ug static graphical display. Kini direkta nga nahibal-an ug dali ra mahibal-an. Mahimo kini iprograma sa pagputol sa mga bahin nga direkta, ug mahimo usab nga maoperahan sa computer nga paghubad sa mga panudlo ngadto sa usa ka file sa programa pinaagi sa programa sa CAD , ug pagkahuman ibahin kini pinaagi sa U hardware .Ang sukaranan nga pagpahimutang sa makina niini mao ang pagputol sa siga, gawas nga nagbitay sa pagputol sa plasma mahimo usab nga magamit.
1. Economical and Practical,especially for small and medium-sized enterprises;
2. Small volume,light weight,easy to move,no occupying fixed site;
3. Preset graphics database,can store over 1000 cutting program files;
4. Motors,drives,electromagnetic valve,and other important components,all use well-known brands at home and abroad;
5. Reserve plasma cutting function interface,support for plasma cutting;
6. Electric hoist,convenient ant quick.
7. Programmable cutting arbitrary shape parts of line and arc .
8. Dynamic and static graphic display, easy to learn.Can convert CAD file in computer, through USB flash drive transmits to machine to realize cutting all kinds' graphs and also can program and operate directly on the machine .
9. Track and movement organizations adopt unique design, ensuring the working precision of machine.
10. Can use flame cutting (gas cutting ) and plasma cutting .
11. Interfaces in English or Chinese can be converted freely.
12. Economical, Portable and easy to operate.
13. Great working stability, effective shield plasma high frequency interference.
Panguna nga Mga Hiyas
1. Beam adopts Q345B welded square steel tube structure with stress release by tempering,it has high intensity and rigidity.
2. After precision machining of the surface,the crossbeam has good rigidity and high precision and excellent heat dissipation.
3. The product is suitable for equipment with any kinds of CNC systems.
ANG KOMBENTO SA STANDARD
1. Ang longitudinal, transverse drive ang tanan nga gigamit ang high-precision nga gear ug rack. (Klase 7 Katungod) alang sa transmission. Parehong longitudinal ug transverse adunay tanan nga gisagop nga liner nga giya ang gi-import gikan sa Taiwan, China aron garantiya ang kalig-on sa paglihok, taas nga katukma, lig-on sa paggamit ug maayong panagway.
Ang reducer mao ang planeta nga reducer sa planeta alang sa katukma sa paglihok ug usab balanse.
3. Ang sistema sa pagmaneho gikan sa import nga Japan AC servo drive alang sa makanunayon nga paglihok, usa ka mas lapad nga paglansad sa tulin nga pagpadala, mubo nga oras sa pagpadali.
Ang AC servo drive mao ang UP-TO-DATE JANPAN PANASONIC AC SERIES SERVO MOTOR
ang among serbisyo
1. Standardization of Service "212"
2. response in 2 hours
1: provide solution in 1 day
2: solve complaint in 2 days
3. Installation Service
Installation Services are available with all Accurl machines. We dispatch technician to customer's factory for installation and preoperation of machines. ( Customers only need to pay the airfare and hotel )
4. Training Service
Our technician is available to your factory and offer training of how to use our machines. As well, you may send your technician to our company to learn how to operate machines.
5. Quality Guarantee
We guarantee the quality of machine (e.g. processing speed and working performance is the same as the data of samples making). We sign the agreement with detailed technical data.
We arrange final test before shipment. We run the machine for a few days, and then use customer's materials for test. After making sure machine is the best performance, then make shipments.
Machine warranty is 3 year. We offer flexible extended warranties if needed.
PANIMULA SA KOMISYON
1. Labaw sa 12 ka tuig nga kasinatian alang sa Hydraulic Press ug 16 ka tuig alang sa makina nga sheet metal
2. Kabuuan nga Kadaghan sa Empleyado: 455
3. Lahi nga Lugar: 56,765m ^ 2
4. Bag-ong lugar sa pabrika: 61,321m ^ 2
5. Ang bug-os nga pabrika kontrolado sa Plano sa Plano sa ERP-Enterprise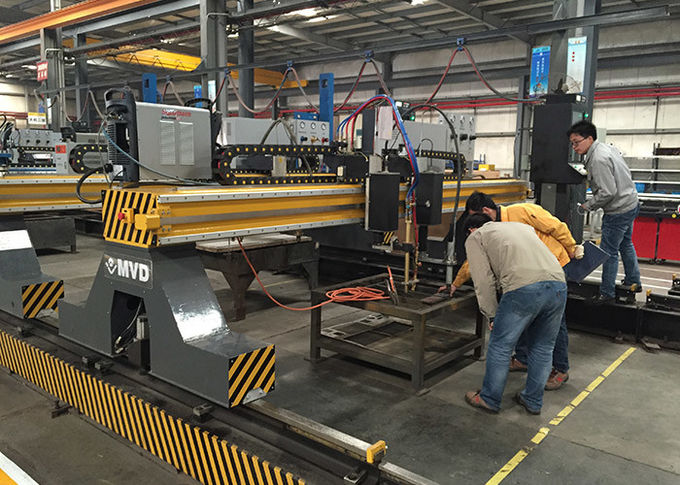 | | |
| --- | --- |
| Matang | ACCURL PS - 2020 |
| Ngalan sa Produkto | CNC Flame Plasma Cutting Machine |
| Pagputol sa lamesa | 2200 x 20800 mm |
| Lapad sa Makina | 4250 min-1 |
| Lenght sa Makina | 22200 mm |
| Taas nga Makina | 2200 mm |
| Kahitas-an sa lamesa | 750 mm |
| Malapad nga lamesa | 2200 mm |
| Lenght sa lamesa | 19200 mm |
| X Axis Stroke | 2800 mm |
| Y Axis Stroke | 20200 mm |
| Gibug-aton | 17000 kg |